Into the Field: Bird Walk in Demuth Park
November 20, 2019 @ 8:00 am
Take a walk in Demuth Park, a great local birding spot, with an expert birder. This casual birding experience will highlight some of the native and migratory species that make their way through the Palm Springs area. This is a great walk for beginning birders to learn about what they might find right in their own backyard.
This event does not take place at Sunnylands Center & Gardens. A waiver is required for all off-site activities and may be found HERE. The waiver will be collected when the group meets at the park.
Participants will meet at Demuth Park near the restrooms. Please park in the central parking lot near the snack bar. Demuth Park is located at:
4200 E. Mesquite Ave.
Palm Springs, CA 92264
Closed-toe shoes, a hat, sunscreen, and water are essential. Binoculars, cameras, and snacks are optional. Please dress comfortably.
Fee: $25 per participant. 20 participants max.
Subject to cancellation due to low enrollment (if there are less than 3 guests).
You may purchase tickets HERE.
This walk is guided by Phil Parker. Phil has a bachelor's degree in zoology from California Lutheran College. His goal was to work with animals as a vocation; however, life had other plans and Phil became a police officer with the Los Angeles Police Department for four years. Phil retired from the Palm Springs Police Department in 2010 after 30 years in law enforcement. He is excited about getting back to his original love of the study of nature, specifically birds. He provides bird walks and tours at Sunnylands, is a co-editor of the Desert Cities Bird Club newsletter, participates in many local bird walks and Christmas Bird Counts, and has even been known to plan vacations around birding. Phil also teaches natural resources courses at College Of the Desert, which includes a lab that takes students to various locations around the Coachella Valley.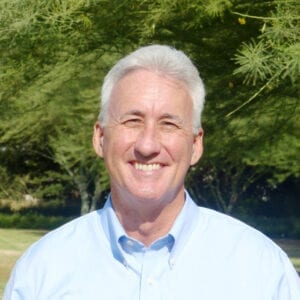 For more information, please contact 760.202.2234 or education@sunnylands.org.